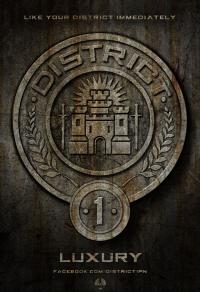 Description
Edit
District 1 is one of the districts of the nation Panem. District One provides luxury items such as jewelry for the Capitol, and the tributes of District One are known to form an alliance with District 2 and District 4 known as the Careers'.
WIP
Peacekeepers
Edit
Escorts and Stylists
Edit
Residents
Edit
These are the citizens who have passed the reaping age.