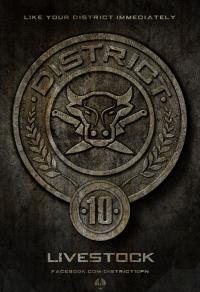 Description
Edit
District 10 is one of the districts of the nation Panem. District 10 provides livestock (such as pigs, lambs, cows, etc.) for the Capitol, and the tributes of District 10 are known to be good at hunting for food.
WIP
Peacekeepers
Edit
Escorts and Stylists
Edit
Residents
Edit
These are the citizens who have passed the reaping age.